New Usermanagement with Role based permission sets

Smaller Bugfixes and Improvements
New User Management With Role Based Permission Sets
We have vastly improved the user management by adding role based permission sets.
This means instead of assigning a user individual permissions they can now be assigned a role which includes a set of permissions.
For example when assigning the role "uploaduser" to someone, they will automatically get the permissions "upload invoices" and "confirm page separation".
Besides selecting a role it is of course still possible to further select individual permissions to the specific needs of the user.
Note: Further Designupdates and Translations will be in upcoming releases.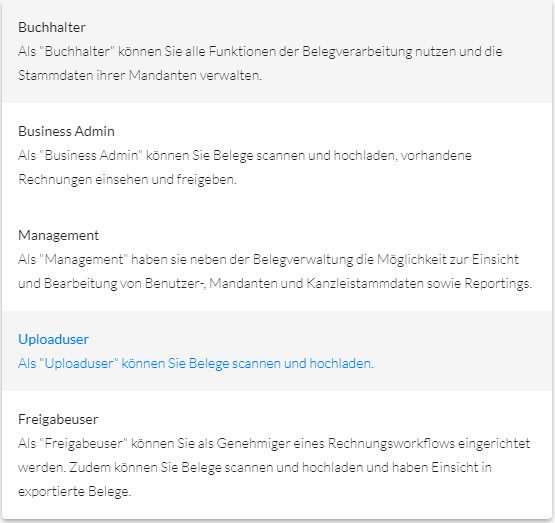 Smaller Bugfixes and Improvements
Fixed an issue that could cause invoice images to be shown incorrectly in the restructure screen if the were rotated in the invoice detail screen in some cases

Fixed an issue that could cause some users to not see documents they uploaded if they were later automatically restructured

Fixed some smaller translation errors