Redesigned: New User Permissions and administration options

New Feature: Automatic document classification for incoming/outgoing documents - BETA

Improved: Trigger to automatically export to DATEV Unternehmen Online after Token is created

Improvements and Bugfixes
Redesign: New User Permissions and Administration Options
We have redesigned our user Permissions to make them simpler and easier to configure.
The Roles are now more clear defined and everything can be set up on one single page.
To find out more please check out our article about it here.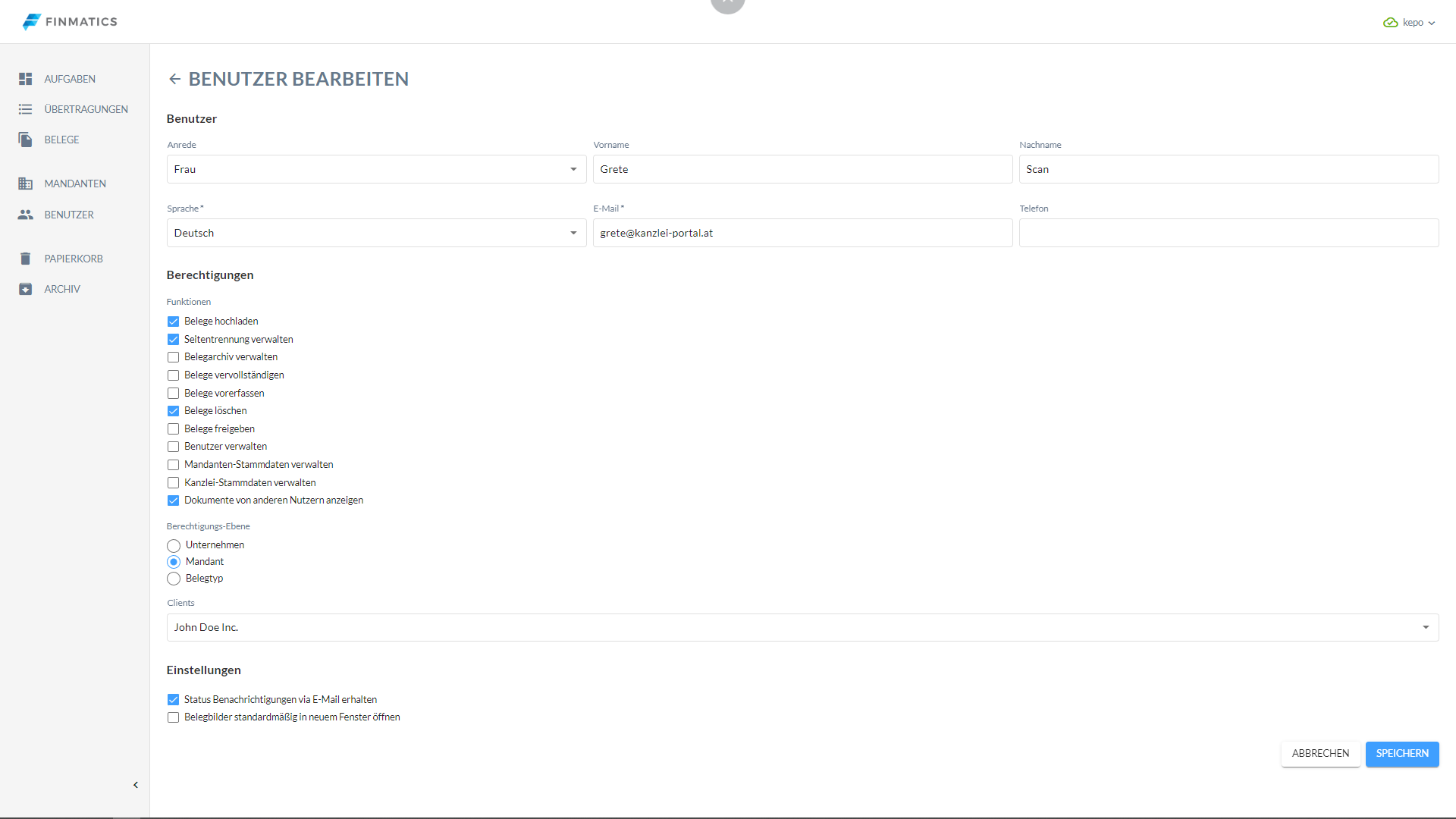 Feature: Automatic Document Classification for Incoming/Outgoing Documents -

BETA
We have added an option to upload Documents to a process called "Auto".
This process automatically classifies the uploaded document and reassignes it to either incoming or outgoing invoices.
This feature is currently in BETA and will be added for more customers at a later stage.

Improvement: Trigger Automatic Export to DATEV Unternehmen Online After Token Is Created
We have adapted the export of invoices to DATEV Unternehmen online for customers with an automatic export. If an the automatic export is triggered before a DATEV Token is created the invoice currently goes into the state "exporting". With this update, as soon as a valid token is created the invoice is then automatically exported to DATEV UO.